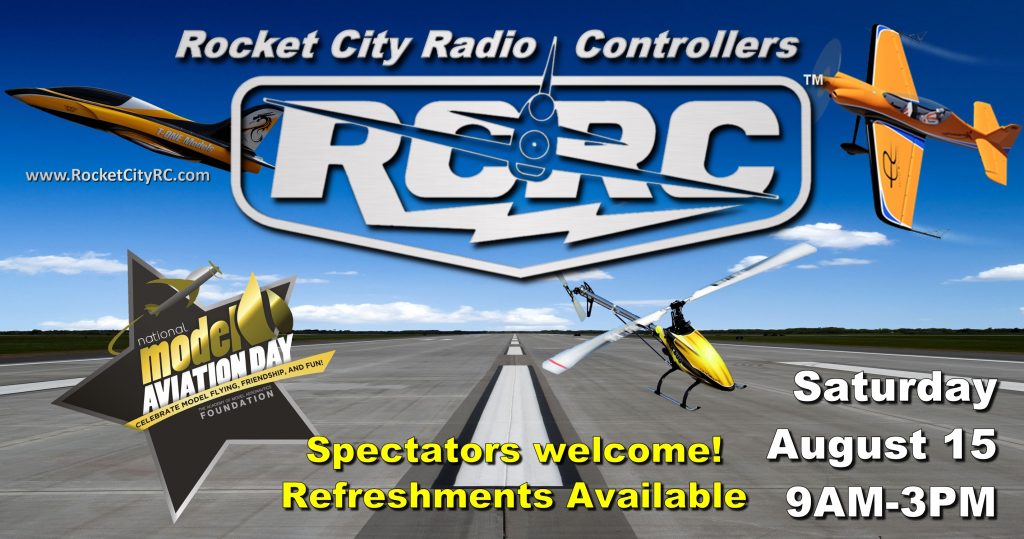 THIS IS A FREE EVENT FOR ALL!
***While this is an outdoor event, physical distancing and masks are required.***
Join Rocket City RC in celebrating model aviation for the seventh annual National Model Aviation Day, August 15, 2020. National Model Aviation Day was created to encourage clubs to celebrate the hobby and share it with the public.
There will be flight demonstrations and training flights as well as informative and educational displays, tours and Q and A. Come celebrate with us and learn more about this wonderful hobby! 
#ModelAviationDay
Refreshments will be available for purchase.
Contest Director:
Bob Templeton
president@rocketcityrc.com
Directions: West on Airport Rd. Turn left on Leeman Ferry Rd. Entrance on the right. More location details on our website. 
http://RocketCityRC.com